Blog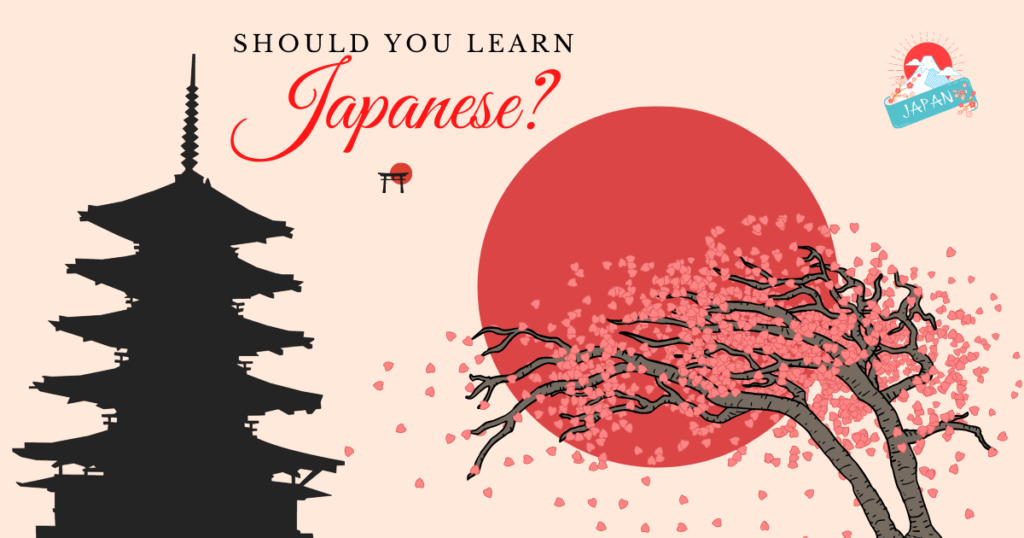 Why Should You learn Japanese Language
It boosts your status in the workplace
This may come as no surprise, but if you're proficient in Japanese, you'll be able to use your language skills to work. This is especially useful if you want to earn a supplemental income.
If you are working in a good company, it helps you to be prioritised from others as you have an extra knowledge and helps you to be promoted or have an important role as you have learned Japanese.
Besides more income, translation jobs are generally flexible and convenient. The jobs are often project based, and you can work from home and around your schedule. This has been a lifesaver for me, and I've also met great mentors through a translation job.
2. Work in Japan
You may want to consider working in Japan. Although this is a big decision and lifestyle change, it's a great opportunity for you to build your career while living in Japan.
Besides, helping to land a career in Japan!
Robert Walters, an international recruiting firm, reports that there is a shortage of bilingual professionals. According to their report, there were 1.09 job offers for every candidate in 2014.
Bilingual professionals are in high demand in jobs in human resources, engineering, and sales, so if you speak Japanese and have technical skills, you have a good chance of landing a job in Japan.
Working in Japan also makes economic sense, as wages for bilingual professionals have been increasing at an average of 10 percent each year as the Japanese economy continues to recover.
Japanese culture and entertainment
Other benefit of learning Japanese is being able to get fully involved in the culture and can enjoy the movies or series you all wanted to enjoy.
When you speak Japanese, you can really immerse yourself. You can have conversations with people, attend national holidays and events, and enjoy the native entertainment first hand.
If you don't speak the language, your understanding of the culture will likely come from what other people tell you.
By thinking and speaking in a different language, you are communicating differently from normal. This can change your perspective and improve your understanding of how others are experiencing the world.
People can find their own personalities changing just by learning a new language. Many English speakers often find themselves being more polite when they are speaking Japanese. Whereas Japanese people feel they are being more assertive and direct when speaking English. And, once you know the language, you'll start to understand why people will be sensitive when others mistake it for languages like Chinese.
Whilst you're learning the Japanese language, you'll also probably learn a lot about the country and its history as well as the modern culture and things like slang words. This will help you gain a better understanding of the Japanese way of life as a whole.
Job opportunities in India as well as in Japan
As relations between India and Japan are increasing the job opportunities have also increased in India in all the sectors. Japanese companies are expanding their customer base in India. In the previous few decades, both countries have worked to expand and enhance their relationship. The capacity to communicate could greatly increase your work prospects in the country. Japan boasts one of the world's greatest educational systems.
If you want to migrate to Japan for job purpose, to travel etc. you need to learn Japanese Language so that it can be easy for you to live there
Japanese language classes in India are one of the most popular among foreign languages in India. The Japanese language has a huge following in India. Language experts can work in the travel and tourism sector, as well as in export houses, commerce, business, and industrial houses, as well as in embassies and diplomatic missions. Furthermore, it is one of the highest-paying languages in the world for translation and interpretation.
Job Opportunities after learning Japanese Language
FLIGHT ATTENDANT & AVIATION SECTOR
Aviation sector is the most growing sector in India as well as in Japan, you can apply for flight attendant, front office etc. bachelor's degree is all that is required for this position. You can apply for this job by emphasizing your Japanese skills as well as your English or native language proficiency.
It's the best opportunity for the people who loves traveling and wants to explore the world, it can be enjoyable and rewarding
With the Japanese language you can have more chances to be promoted and will have more chances to be selected among other people.
Embassies and government office jobs
Demand for Japanese Experts in government sectors such as the External Affairs Ministry, Embassy, the Ministry of Tourism, and other ministries such as Education, Commerce, Science & Technology, Agriculture, and Textile and more.
You can work for the government offices as translators with any degree.
You can work in the Japanese Embassy in India as an Indian representative or staff member.
Diplomats who speak Japanese work at embassies and consulates all around Japan, so be prepared to relocate.
Hospitality industry or as a tour guide
Tourism industry is the largest upcoming sector all around the world.
It gives you an opportunity to travel and explore.
You can work as a tour guide for Japanese tourists or a group of visiting students or researchers who are visiting India for one or more reasons.
Let's say you're looking for a job that combines languages and travel. In such a scenario, a career in the travel, tourism, leisure, or hospitality industries is an excellent choice. The hospitality sector is a vast field in which you can find work in a variety of settings, including events, restaurants, travel firms, hotels, and many more.
TEACHING OR TRAINER IN JAPANESE
Teaching is the most prestigious job. If you are a Japanese language speaker in India, you can apply to work as a trainer for any Japanese organization, where you will be able to teach potential applicants a fantastic opportunity.
As a Japanese language speaker in India, you can apply to work as a trainer for any Japanese company to train potential candidates for an outstanding opportunity.
Or maybe help train their staff on how to deal with clients and businesses from a different nature.
Again, numerous job opportunities for language teachers in the educational sector offer a career for people who want to add value by teaching Japanese.
When you take a teaching career, you will also help to sharpen your language skills and inspire future generations of Japanese speakers.
Many schools and colleges, institutions, and corporate buildings/offices have openings for Japanese teachers in India.
Why Choose Multibhasa
We have language learning solutions in both offline mode as well as online mode.
Our teachers are highly qualified and trained.
We provide you all the study material and teach you with fun activities that will help you in enjoying the language learning sessions .
We will give you the placement support.
We will provide a free demo session so that you can know the language and can clarify all the queries.
We also provide certification for every level you complete.
We give 24/7 chat assistance