Blog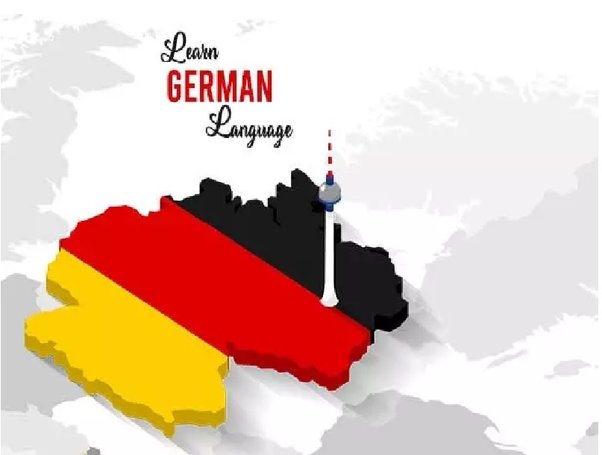 Why should I learn German in India?
What is an amazing way to accelerate your career?
Well, learning another language is your answer if you want to get ahead of others. With several options to choose from, German remains a top language that is beneficial and significant for your career. Being among the ten most spoken languages in the world, learning German has a great scope and increased job opportunities. Let's know more about the various reasons to pursue German.
What makes German a beneficial language ?
In Europe, the number of residents speaking German is the highest. It is a leading language having surpassed the number of speakers of French, Spanish and English.
It is the official language of not only Germany, but also of Austria, Liechtenstein, Switzerland, Luxembourg and Belgium.
Learning German opens doors of possibilities, including economic gain and the potential for increased networking
When it comes to the engineering and automobile sectors, the global leaders are Germans.
Why should you learn German in India?
Widely recognised and spoken language: With over 185 million speakers worldwide, German is undoubtedly a popular language. It is the second most prevalent language in Europe and is being taught in various parts of the world. 
The best way to start your global career: Whether it's to study abroad or build your career in an efficient manner, German opens a door of vast opportunities for you. Being Europe's largest economy, Germany has set itself apart as a prominent leader. Being proficient in German can also mean connectivity with leading companies in the business. IT, Healthcare, Automobiles, Tourism and Education are some of the sectors where German proficiency gives endless scope. Whether it is business, entertainment or fashion, Germany is a hotspot for a wide variety of fields. Considering the low cost of living in Germany, you can focus on building and enhancing your career instead of struggling to pay expenses.
Career scope in India and its popularity: After French, German is the second most popular language in India.There are various institutions in India that teach German. Many schools are offering their students German as an elective subject, and you can also learn German for free through some online courses. Hence, there is an abundance of resources to study this language in India. 
Educational Opportunities:  The dream of taking admission in top-rated institutes in Germany can turn into reality by having proficiency in German. Various programs are offered in Germany for Bachelors, Masters and doctorates. Germany is also home to many renowned scientists. Quacquarelli Symonds' World University Rankings positioned Germany at third number in 2011. Studying in Germany's Universities guarantees excellence with its worldwide recognised degrees. Also, the cost of living in the country is comparatively lower than others. Getting admission in its finest universities will prove to be cheaper and cost-efficient as you will spend much less compared to the other countries.
Not so difficult to learn: German is somewhat similar to the English language. You'll be surprised to know that English and German share the same roots. There are many words in English like angst and kindergarten that have been adapted from German. Some of the grammar rules of both the languages are also similar. Therefore, native English speakers will have less difficulty in learning German. In fact, German is easier to learn than French and Russian.
Dive into the rich culture, art and literature of Germany: The beautiful art, culture and literature are the greatest treasures of Germany which are unlocked when you learn the language. Every year, around 80,000 new books are published in Germany and only a few of them are translated into other languages. Several significant works are written in German, which you can read in their unfiltered form if you are fluent in the language. Of course, like any other language, you'll be introduced to a new dimension of thoughts of German people, which will surely widen your horizon.
If you're looking for a platform to learn German, Multibhasa is the perfect solution. With Multibhasa, you can learn multiple languages including German. Certified Teachers, Trending Courses, Course material, and Certifications are the various services offered by Multibhasa that help you to advance your career.